COVID-19 Impact on SME Businesses
In recent years, the deadly COVID-19 virus has shifted the way many businesses and organizations operate. As a result, many companies have to take extra cost-saving measures because of the current economic uncertainties.
This action is to ensure the safety of their employees and the survival of their companies.
The measures include bill extensions, eliminating non-essential spending, reduced payroll expenses, automation, and seeking cheaper options to run operations.
How KATSANA® Can Help You
COVID-19 pandemic has affected the operations of many small and medium enterprises (SMEs) as they try to navigate around economic uncertainties.
As an initiative to encourage Malaysian SMEs to persevere in this challenging time, KATSANA® is here to help you move forward with our KATSANA® SME Digital Relief program.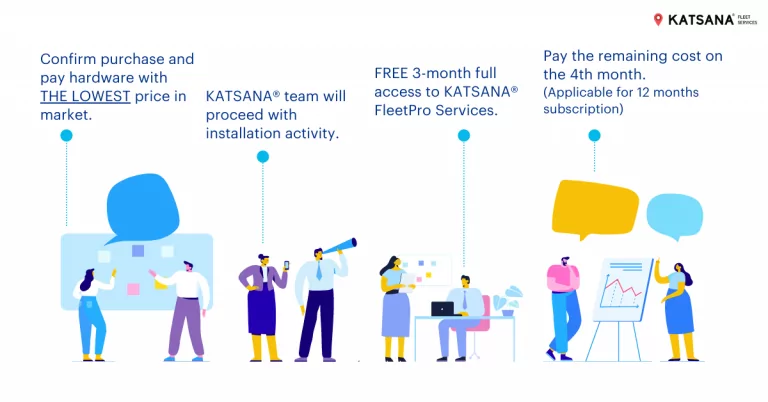 When you have subscribed to KFS, your company will receive:
How to Apply?
Reach out to our friendly consultant to know more about this program. We are here to help you and best serve your needs to keep that business running smoothly.
Terms and Conditions Apply.
SME Digital Relief by KATSANA® is limited to the first 100 SMEs only.
Applicable for less than 20 units of  vehicles
The installation fee will be charged accordingly.
Any additional accessories will be charged as hardware (1st payment).
Connect with our Friendly Consultant today!