 The Team, Culture and Career
We nurture talents to be
contributors of the society.
We take pleasure on discovering, nurturing and growing talents that take pride in their work, having ownership in our products and projects, and be a net positive contributor to the society.

We support your growth.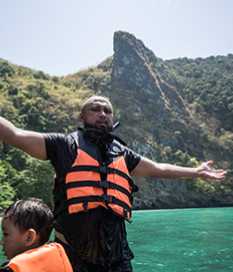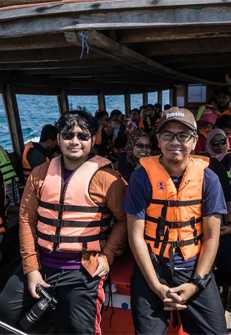 A team with conviction
KATSANA is a melting pot of ideas & specialties across diverse backgounds, striving to make an impact in modernising fleet and industrial operations.
50+
Employees in
Malaysia & Indonesia
43%
engineering & technical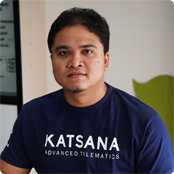 "We are a bunch of eager young minds nudging each other to become a better person and to bring everyone in the team to new heights.
You will not be in your comfort zone, you will not be celebrated in doing routine activities. Join us if you want to grow."
Ahmad Syafiq Noh, CEO of KATSANA Fleet Services Sdn Bhd
The KATSANA Values
As KATSANA evolves and grow, the company will face new challenges, rewarded with new opportunities, and become home to talents that find solace in our organisation, these five values remains:
Team Effort
Everyone has a say and everyone has to have ownership of the products.

That means we care about the development and we are honest and direct with constructive criticism.

We are a team, so we are also thoughtful in how we do it, and tender when we say it.
World Class
We strive to be the benchmark for other technology companies.

We do things with pride in our work, where passion emanates from every corner of the products.

We are a team that are more than the sum of all parts.
Transparent
We put honesty above everything else.

We accept that mistakes happen, and we expect people to learn from it.

We are a team that find solutions together and grow together.
Inquisitive
We ask questions, and understand that answers may be varied.

We poke and experiment with new technologies, yet we value and respect tried and tested techniques.

Our final answers are based on data, with instinct as guidance.
Decisive
We value action than indecision.

We understand that success does not lie with right or wrong decision.

Success lies with perseverance and resilience when a decision is made.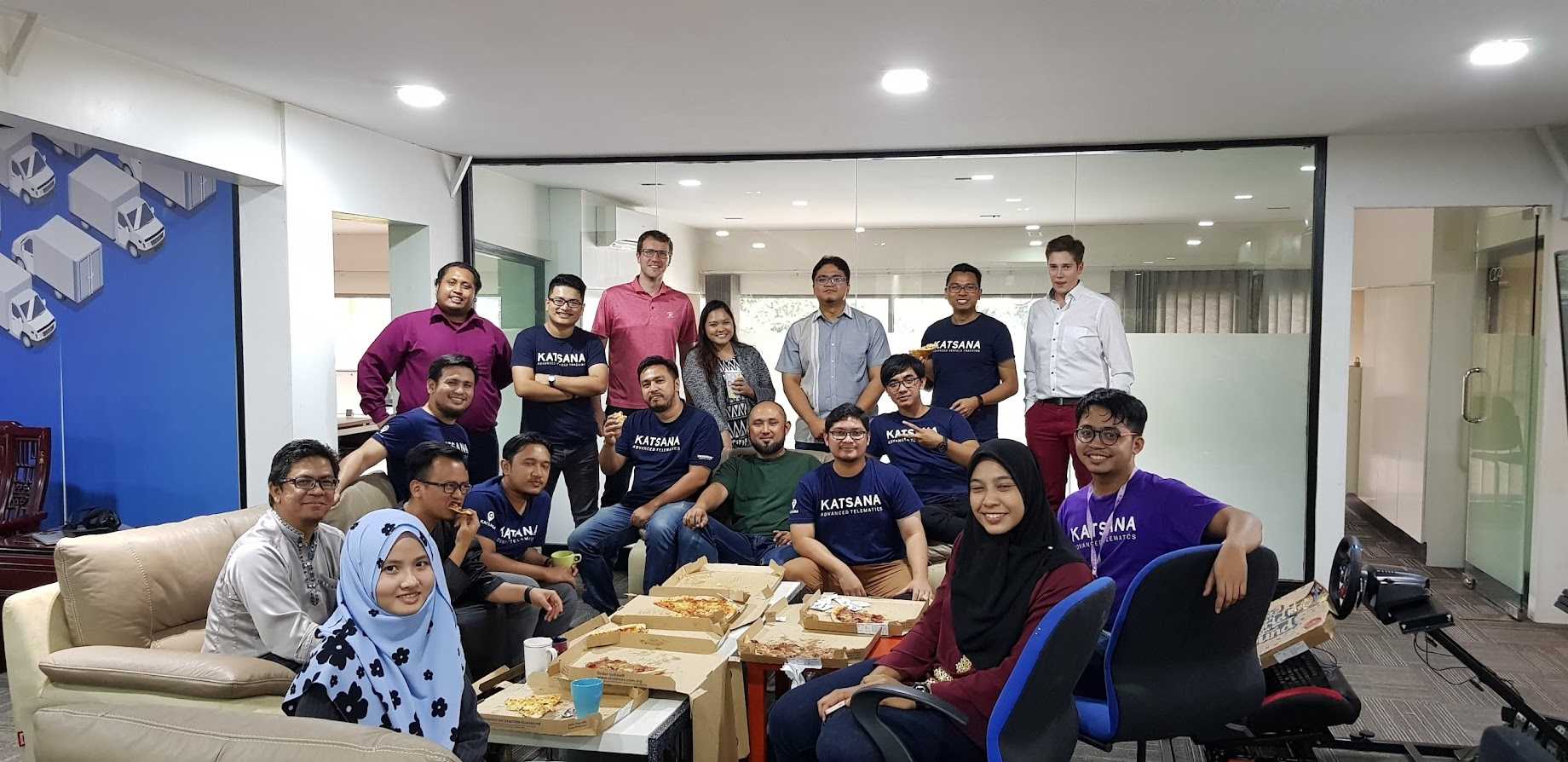 Benefits & Perks
KATSANA provides numerous benefits and perks to create a condusive, safe and welcoming working enviroment for everyone.
Office Location & Working Environment
Free secure car park with plenty of space.
Easily accessible via highway & public transportation.
Annual company trip & picnics.
Free fruits every monday.
Free lunch every wednesday.
All public holidays are recognized (16-19 annyally).
Pantry fully stocked with food.
Company car for official business trips
Referral bonus when new hires come from your network.
Perks for parents
3-months fully paid maternity leave for new mums.
1-month fully paid paternity leave for new dads.
Healthy Insurance - Family is covered.
Kid-friendly. Games and toys are provided.
Family first. Take your day off to attend emergency situation.
Perks for engineers & developers
New laptop, monitor & tools (Mac or Windows)
Access to premium online classes and tutorials.
Request subscription to new materials / content.
Current Job Openings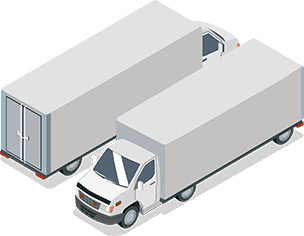 Start modernizing your fleet & industrial operations today.
Request Free Consultation
or send us an email at sales@katsana.com

Understandably, you might want to reach out to KATSANA with urgency. We recommend reaching out to our direct line listed here to speak with operational consultants in the team.

Take note we are only available to respond to phone call enquiries from Monday to Friday, between 9:00 to 18:00, GMT +8 (Kuala Lumpur, Malaysia).