Real-time GPS tracker and Fleet Management System
The Best Car GPS Tracker to protect your vehicles
Track and secure your car using proven GPS tracking system with the highest recovery of stolen cars in Malaysia. KATSANA® Track has successfully recovered more than 98% of stolen car cases.
Proven Recovery of Stolen Cars
KATSANA vehicle tracking system has recovered hundreds of stolen vehicles in Malaysia. Our proven car tracking system monitors your vehicles in real-time and notifies you of any movements.
stolen cars successfully recovered
average time to recover stolen vehicles
recovered vehicles since 2014
Astro Awani - Is this the best GPS tracker in Malaysia?
Features of the best car tracking system
Intelligent alerts to protect and monitor the safety of your vehicles
The Best GPS Tracking System in Malaysia with most successful recoveries of stolen cars
Read our past experiences in helping our customers to track, locate and recover their stolen vehicles to convince you why KATSANA is the best option for protecting your vehicles and assets against theft.
April 1, 2014
KATSANA GPS tracker recovered stolen Honda Civic Type-R FD2R and two other stolen cars in two hours.

The police managed to nab the suspects.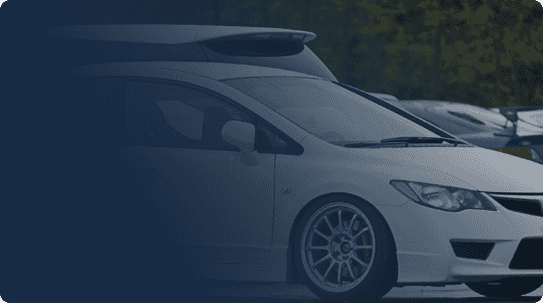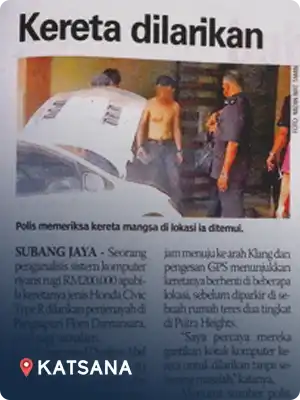 Vehicle owner received several alerts from KATSANA car security system
- Vehicle is moving
- Vehicle exists house area
- Vehicle is speeding
The vehicle was speeding at 200km/h towards Klang.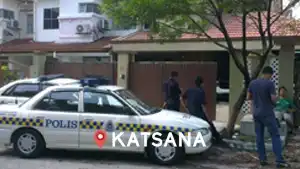 KATSANA car recovery team was dispatched to track and recover the stolen car.
Using the KATSANA vehicle tracking app, the vehicle location & speed was monitored in real-time.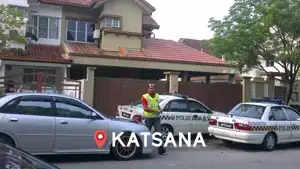 Using Location Sharing feature in KATSANA vehicle tracker, a link with real-time location of the car was shared to the police.
KATSANA tracking app saw the vehicle was driven at high speed, up to 210km/h.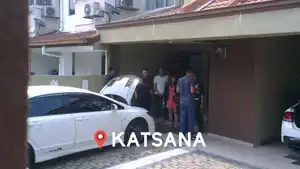 The police and KATSANA team arrived at the location to surround the area.
Police force apprehended a couple and 2 other people that were hiding in a hidden room.
The stolen Civic Type-R was recovered with other stolen cars.
October 21, 2017
KATSANA real-time GPS tracker recovered a stolen Toyota Vellfire in underground carpark, KLIA.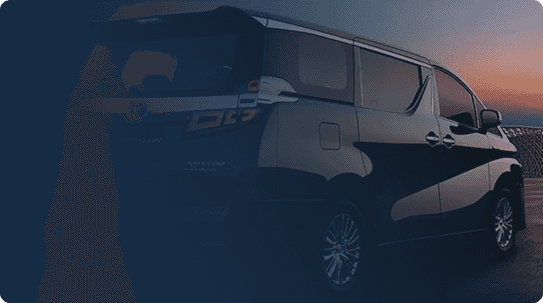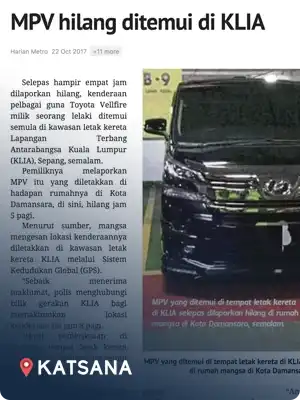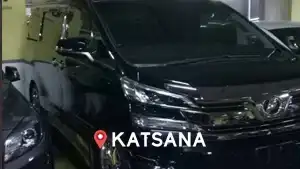 A Toyota Vellfire was stolen from the owner's residence in Kota Damansara.
It was then driven at high speed along PLUS highway heading to KLIA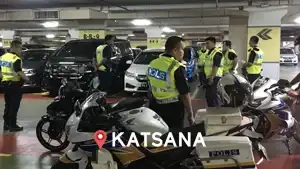 The vehicle owner realized his car was missing and immediately opened KATSANA vehicle tracker app to track the car location
The car owner also shared the real-time location of the stolen car to the police force using Katsana location-sharing feature.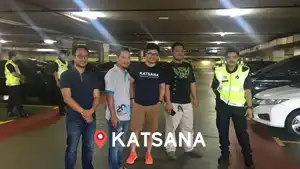 The vehicle was found in an underground carpark in Kuala Lumpur International Airport (KLIA).
The plate number of the vehicle had been changed.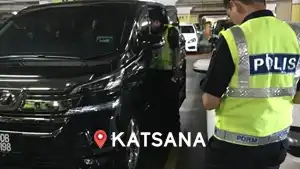 Investigation showed there was no forced entry on the vehicle, proving that the thieves managed to make a duplicate of the vehicle key.
According to the vehicle owner, he sent the vehicle for wash at a carwash in Damansara a day before the incident.
Between 2015 to 2020
40+ missing cars owned by a Taxi fleet are recovered using KATSANA car tracking & security system.
200+
taxis equipped with KATSANA GPS tracker
RM4mil
value of assets recovered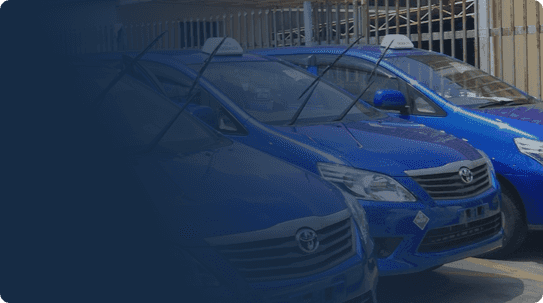 The taxi fleet operator installs KATSANA fleet management & vehicle tracking system on all taxis in their fleet.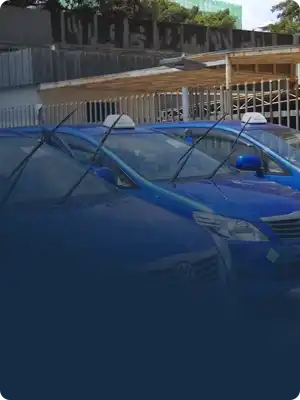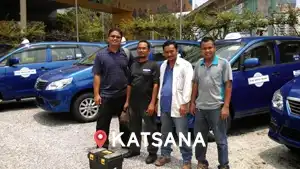 KATSANA GPS tracker hardware was installed securely in a hidden compartment to prevent tampering and ensure warranty of the vehicle remains intact.
Installation of the GPS tracker is tested & verified rigorously to ensure quality service.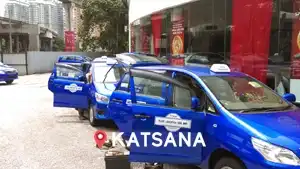 The taxi fleet operator is able to shut down specific vehicles to prevent the vehicle from being stolen by errant drivers.
Precise location provided by KATSANA vehicle tracking system helped the taxi fleet operator to recover 100% of missing cars.
August 13, 2018
2 stolen BMW 3-series belonging to a Malaysia car rental company recovered by KATSANA car GPS tracking system.
RM700k
value of assets recovered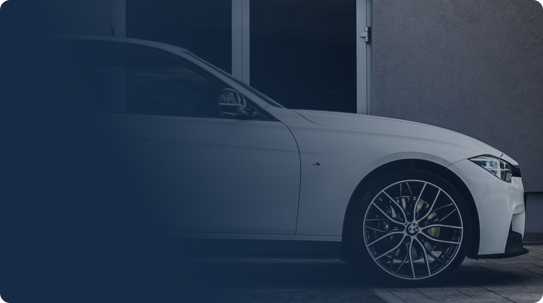 A prominent car rental company in Malaysia uses KATSANA vehicle tracking & security system to ensure the safety of its premium vehicles, namely BMW, Mini Cooper, Mercedes-Benz and others.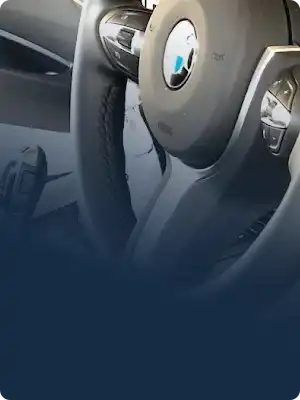 Within the first year of implementation, KATSANA GPS tracking solution helped the car rental company to recover two stolen BMWs.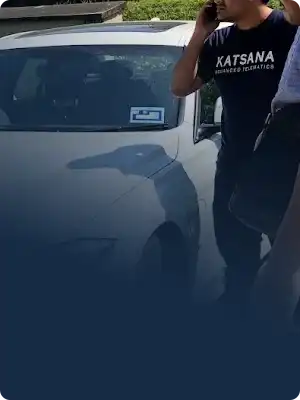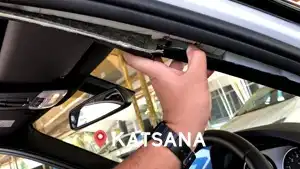 The stolen vehicles were found badly tempered as the thieves tried to find GPS tracking devices on the vehicle.
KATSANA GPS tracker is installed securely on the car in hidden compartments to minimize chances of discovery by thieves.
February 20, 2015
KATSANA GPS Fleet tracking system recovered stolen lorries with multi-million ringgit electric generator set (genset)
RM1.8 million
value of assets recovered
55 minutes
time to recover stolen vehicles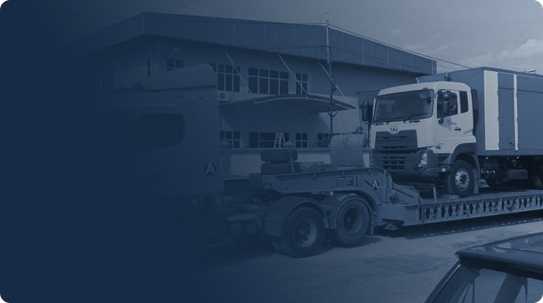 Malaysia's largest construction machine rental company, WCM Machinery Sdn Bhd trusts KATSANA GPS Fleet tracking system to secure its valuable cargo, multi-million ringgit electric gensets all over Malaysia.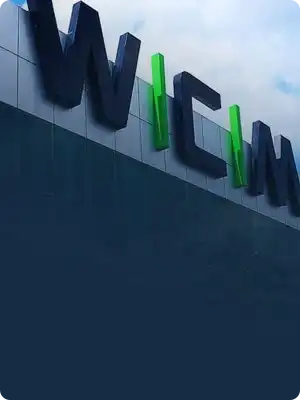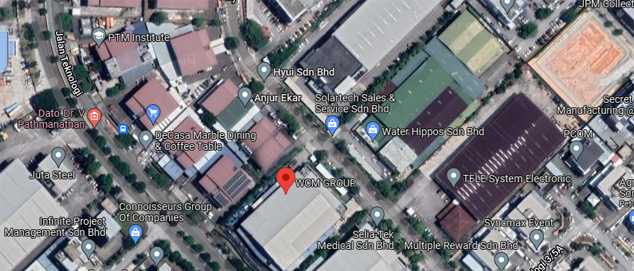 A transport lorry belonging to WCM Machinery was stolen at their warehouse.
The lorry was carrying an industrial electric generator set (genset) that was scheduled to be delivered to their customer.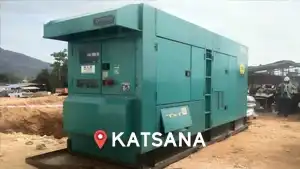 Using real-time vehicle tracking app by KATSANA, the police force managed to locate the lorry and its valuable cargo.
KATSANA GPS Fleet tracking also helped the police to recover another truck that was also stolen & nabbed the thieves in the vicinity.
December 4, 2021
KATSANA GPS tracking system recovered a stolen Toyota Alphard and two other cars after a house break-in.
4.5 hours
time to recover stolen vehicles
3
number of vehicles stolen in the break-in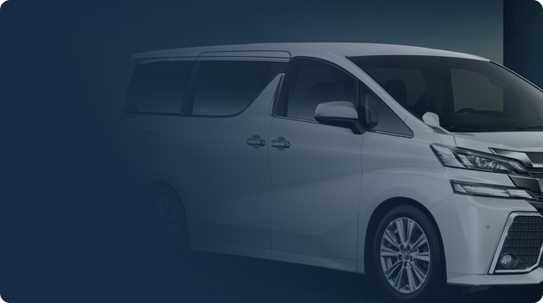 Robbers broke into a customer's house in Bangi and took valuable items including the customer's phone, wallets and several car keys.

The robber fled the crime scene, taking the customer's cars.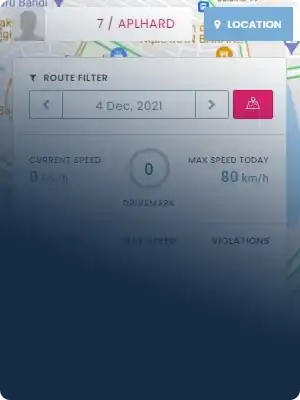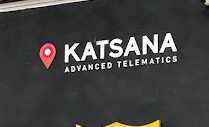 The customer managed to contact KATSANA support team through a friend's phone.
After a successful verification, a team was dispatched to locate the missing vehicles.
The car was seen driven to Bangi.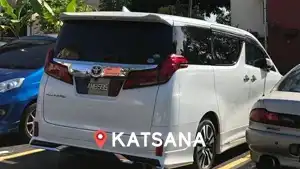 KATSANA recovery team and the police force arrived at the location and managed to spot the stolen Toyota Alphard.
The plate number and other identifiable markings on the car were removed by the robbers to prevent identification.
December 4, 2021
A Toyota Vellfire stolen from hotel valet recovered using KATSANA vehicle tracker in just 25 minutes.
25 minutes
time to recover stolen vehicles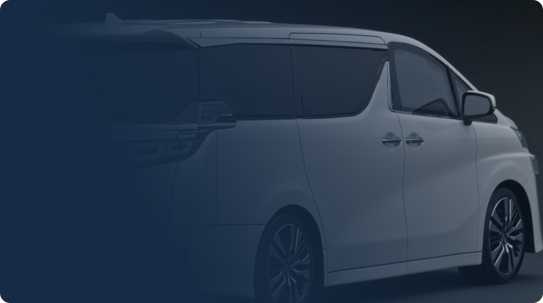 A customer arrived at a prominent hotel in Kuala Lumpur to have lunch with his business partners.

The customer gave the key for his Toyota Vellfire to the hotel valet.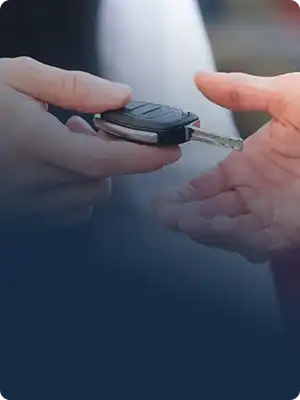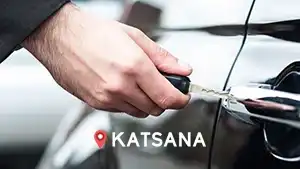 The car thief pretended to be the customer's brother and managed to convince the hotel valet service to give him the car key.
While having lunch, the customer received alerts that his car is moving.
The customer immediately track his car. The stolen car was parked at a nearby hotel, 10 minute away.
Using KATSANA real-time location sharing feature, the location of the stolen car was also shared to the police force.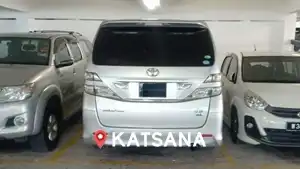 Upon seeing the car was parked, the customer immediately immobilize the stolen car using KATSANA car immobiliser feature.
The car can no longer be cranked.

The police arrived to recover the stolen car in just 10 minutes.
Reviews of the best GPS Trackers in Malaysia
Our customers love KATSANA. Some of them have been trusting KATSANA to secure and track their vehicles for almost half a decade by now.
Read what they have to say about our quality of service and reliability of the GPS Fleet and car tracking system.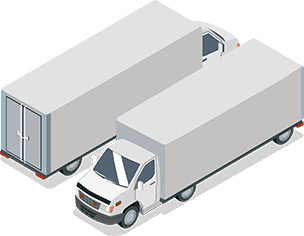 Start modernizing your fleet & industrial operations today.
Request Free Consultation
or send us an email at sales@katsana.com

Understandably, you might want to reach out to KATSANA with urgency. We recommend reaching out to our direct line listed here to speak with operational consultants in the team.

Take note we are only available to respond to phone call enquiries from Monday to Friday, between 9:00 to 18:00, GMT +8 (Kuala Lumpur, Malaysia).